Well, it's here.
Here is your official Reminder to Join us Tomorrow for The GSS Grand Open House!
The Go Scrapping Studio is all set to host lots of workshops, classes and parties. We are so excited about this so we thought we'd have a little party! aka - a festive Open House!
Please join us tomorrow (Saturday October 25) anytime between 11:30am and 5:30pm to check out the new space, see some AMAZING class samples, get the "low down" on what to expect in the studio, have a few nibblies and even be entered to win a few door prizes including:
6 Hours of Private Studio time for you and 7 of your closest crafty friends complete with refreshments and plenty of inspiration from your host, Karen Ellis (hehehe... I just had to add that )
ASK US ABOUT:
Kids Classes, Programs and Birthday Parties
Renting our Space and Even Our Tools and Decorative Stamps!
Scrapbooking, Altered Art and Mixed Media Projects
Our CrEATive Card Cookout Club starting this November
The Technique Studio
Our FLEXIBLE class calendar
Private and Semi Private Classes are also available.
Just to wet your Whistle... here is a pic of one of the samples the Mosaic Mirror by me - Karen Ellis (See... you can even see me in the mirror)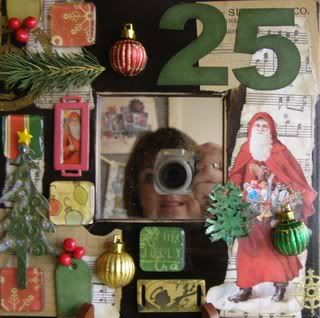 So much going on. Hope to see you tomorrow!!
Now... for me, Miss negligent... I will post a couple more pictures from last week's CreativFestival.
The Gals...
Lisa (Scrapfest), Karen (me, Go Scrapping), Catherine (Scrapbook & Cards Today), Judy and Sheri (In A Pinch Designs)
Make N Takers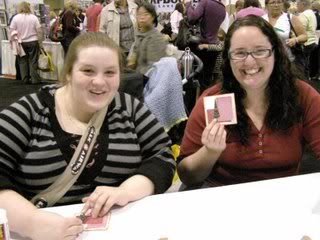 Susan Pickering Rothamel (Designer and Product guru From USArt Quest)demoing...
Judy and Sheri (In A Pinch Designs) teaching at the Scrapfest Interactive Studio.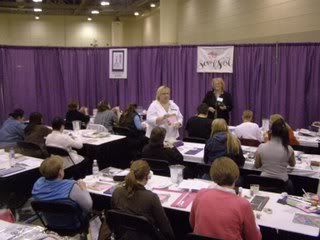 Thanks again to Lisa from Scrapfest for having Go Scrapping be a part of this successful workshop!
Always love working with you, Lisa!
SEE YOU AT THE GSS TOMORROW!!!!