OMG, There just aren't enough hours in the day!!
I didn't even make a dent at the show -- So much for "FOR SURE", as I didn't even make it to the Prima Booth! I WILL do that on Day 2. In fact, I will make a "B" line for it. I did, however, see some GREAT stuff!
Have any of you heard of Kodomo? They are the greatest. Their lines are all Asian inspired and truly beautiful. I was introduced to them a couple of CHAs ago by Miss Sheri and I love them -- very artsy, very cool (especially for me now with my hubby in Japan quite often now ... think of all those pictures :) ). Anyway, I did their make n take right off the bat because they were the first booth I saw right by the door. They had a fabulous card make n take that I participated in, Asian inspired of course, and you just might see at a future class or event. It wasn't your traditional card. Take a look at these stamps. They are MOUNTED on ACRYLIC and you see a coloured version of the stamp -- stunning and different. Two things I like :):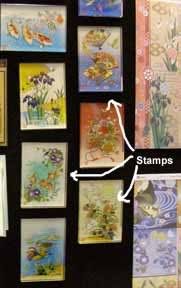 I checked out a few other exhibitors and then stumbled on ScrapBlog. The lovely Stefanie gave me a tutorial and I think I may play with this a bit. It looks pretty interesting. www.scrapblog.com for those who are interested in checking it out. I will post some more on this later after I have time to play. Thanks for the tutorial Stefanie.
Eye spy Jenni Bolin! Yep... She was there with a brand new booth showcasing her paper and embellie lines. I LOVE this stuff. A modern Shabby -- Totally my style. I had a great chat with Jenni -- Here she is with me in her booth (she's such a wee thing, so sute :) hehe ):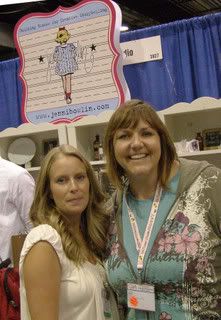 And here are some of the fabulous samples decorating her booth. Ask you LSS for this one. You'll love it!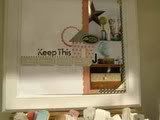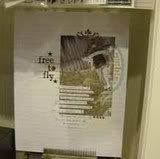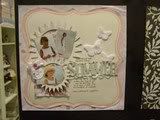 And Look! I ran into the Piggy Tales gals again and I did their sweet "slider" make n take. I know I said it before but these gals are great! Here are Brandon and myself in front of their Old King Cole line :) Gotta Love it!
I did do another couple of stamping make and takes and then met Lucy and Stephanie from SImply Scrapping at the Tim Holtz/Advatus Booth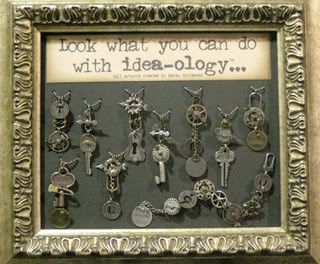 ...they were buying up a storm :)
We all had an appointment before our RUSTY PICKLE class at American Crafts so we headed over there to see whats new -- OMG you are going to LOVE the new Thickers! And I was told they changed the adhesive so crossing my fingers here cause I love them. I realized when I got back to the hotel that I didn't take any pictures here (my bad) -- oh well, they are shipping now so they will be in your stores soon :)
So yes, I finally met Mr Pickle (Lance) in person :)
Gotta love this man! Such agreat teacher!! We completed a really cool project and he chatted about teaching tips and flogged the new products WHICH ARE MANY! I am heading to the booth today so I will take lots of pics.
For those of you who actually know me, or read my personal blog, you know I love Jon Bon Jovi and I love RUSTY PICKLE. I entered and won Rusty Pickle's May Blog Contest with a layout of JBJ and I recognised the names of some of the girls from the blog (they were helping out Lance in the class) so I introduced myself -- They were so gracious! Thanks for voting for me ladies :) If you read my personal blog you know I carry a little Jon "action figure" with me and do a "where in the world is JBJ". When I told the girls this -- they wanted to see Jon and take a pic sooooo here we are :)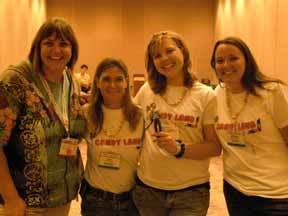 See you at your booth ladies!
After our class, Lucy, Stef and I went for dinner and chatted about the day. It was a busy one. Looking forward to DAY 2!