We had an exciting afternoon here at the studio.
The Golf Steakhouse sign burst into flames a little after 4pm today -- I suppose it happened when they flicked on the sign when they opened.
Makes me happy for a sign without electricity.......
Here are a couple of shots I took of the "event"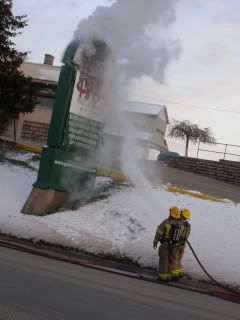 **Update... the pics made the local news!! Too fun. Did you see them?**