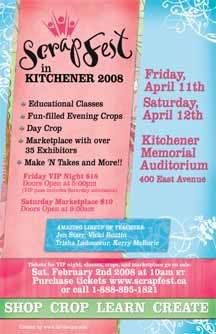 So... Have you registered for Scrapfest yet??
Scrapfest is a Retail Show for Scrapbookers complete with Classes and Crops! a FUN FUN TIME.
Go Scrapping will be there hosting the 3 Crops: The VIP Ultimate Crop Party, the Saturday Marketplace Crop and the Send Off Crop Saturday Evening. I am soo looking forward to this !!
www.scrapfest.ca